Jeremy Dumont was born in Brussels, Belgium in 1987. He started his musical career by playing the violin at the age of 5. He then spent time in a choir at the RTBF. At the age of 12 he started playing the piano under the guidance of the concert pianist Karin Lechner. He went on to finish his secondary education with a classical piano option at Conservatoire Arthur Grumiaux in Charleroi. He completed his training with an improvisation course in jazz under the auspices of Thomas De Prins at the Jacques-Dalcroze academy. It was at this time that he decided to focus on jazz. He spent a year at the JazzStudio in Antwerp and participated in numerous workshops both in Belgium and abroad, pursuing private classical piano classes with Genevieve Vandermeulen and jazz courses with Ivan Paduart and Eric Vermeulen. His encounters with these legends of Belgian jazz inspired him and he entered the Conservatoire Royal de Bruxelles under the guidance of Eric Legnini.
On his journey he has discovered various styles derived from Jazz (hip-hop, soul, and funk) and assembled various groups:
Jeremy Dumont Trio: in the last of these groups, Jérémy performed alongside Bas Cooijmans on bass and Fabio Zamagni on drums. The trio's body of works is made up of their own compositions and includes the "classics" of the Chuck Corea trios, one of their main inspirations. Their sensitive and dynamic interpretations allowed them to win the 1st prize "Jeunes formations" in 2012 at the Jazz festival in Comblain-la-Tour.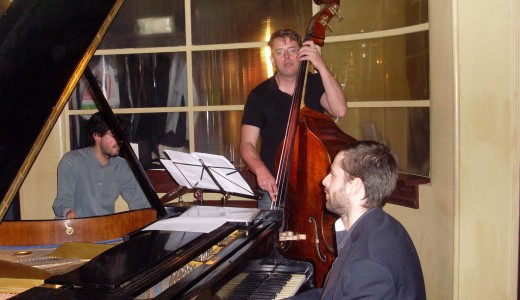 Solid Steps Quintet was born out of the coming together of the saxophonist Stéphane Mercier and the pianist Jérémy Dumont, both big admirers of the American saxophonist Joe Lovano. The group pays homage to his eponymous album recorded in Belgium in 1987 and which has since become one of the great jazz albums. The other members of the quintet are Jean-Paul Estiévenart on trumpet, Sal la Rocca on bass and Wim Eggermont on drums.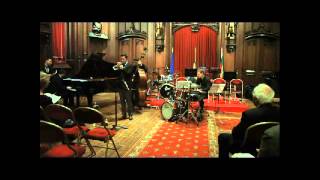 The Unexpected 4 is based on swing jazz and modern, and especially on works by Jérémy Dumont and those of saxophonist Vincent Thékal. The quartet received the accolade of the "Jeunes Talents" at the Dinant Jazz Nights in 2010. The award was presented to them in recognition of the quality of their sound, as well as the harmony between the musicians. These high standards were present in both their original work as well as their interpretations, whilst they were further commended on the balance of their set and stage presence.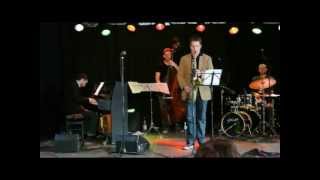 Brussels Pop Masters (a collective of eleven musicians whose repertoire was entirely based on ad lib compositions including jazz funk hip hop) which evolved into JD's & X-Project to finish as Soul Triggers. Their video for "Reminiscing Pictures" is available on YouTube.
« image »
Jeremy Dumont has been involved in numerous projects where he is the sideman, notably Man on Fire and the Soul Solders, a group specialising in super funk groove covers from Marvin Gaye to James Brown.
In 2012, he was a finalist in the international piano competition « Jazz à Vian » in France.
In 2013, Jérémy was nominated for the « SABAM-Jeunesses Musicales Jazz Award ».
He finished 2013, by completing his Masters at the Conservatoire Royal de Bruxelles with a distinction, whilst giving numerous concerts in various places in Belgium, France and Luxembourg and he hopes to be able to perfect his art abroad.
Lees meer